We are Ireland's newest taxi service
We are a homegrown, Irish business.Our team has a combined 100 years experience in the industry but we don't dwell on what's been and gone – we rather look to the future, embracing new technologies, trends, opportunities and challenges.
Some of our Services Download Our App
These days, great services require a great App… we've always got you covered with the TAXY App! We're delighted with how it operates and get great feedback on it but be assured, we plan to update the app on an ongoing basis, keeping things fresh.
Booking with our App is Easy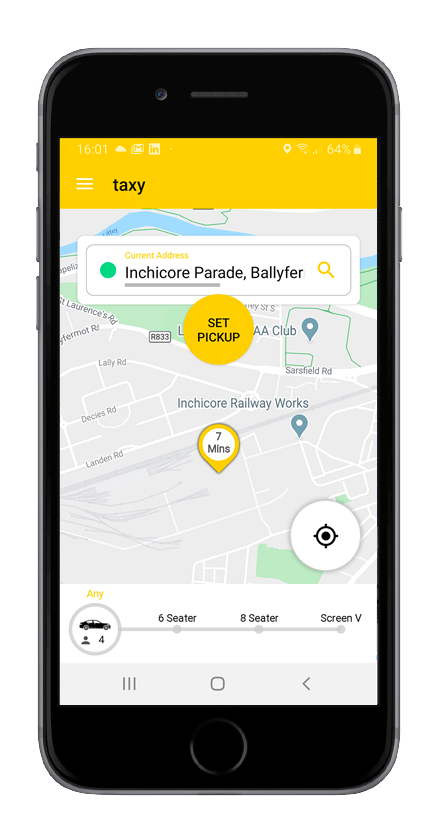 Step 1
Set Your Pickup
Step 1
SET YOUR PICKUP
Open the app and tell us where you'd like to be collected from. You can set your destination also!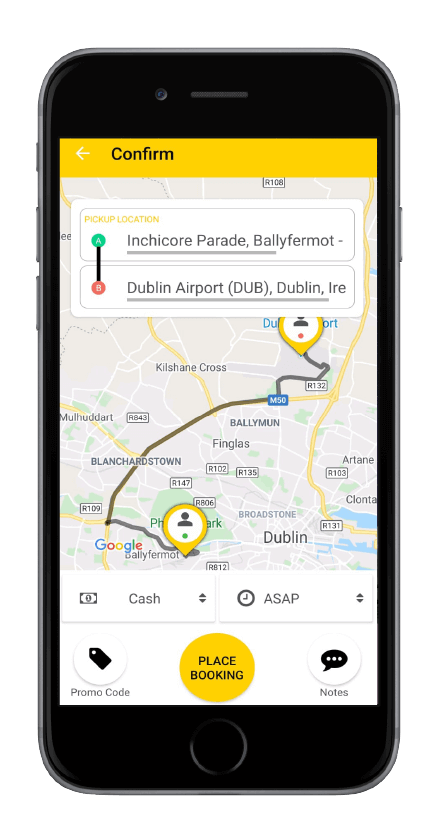 Step 2
Place the booking
Step 2PLACE THE BOOKINGConfirm your details and press the button to get going! You can pay by card through the app or arrange a cash payment with the driver.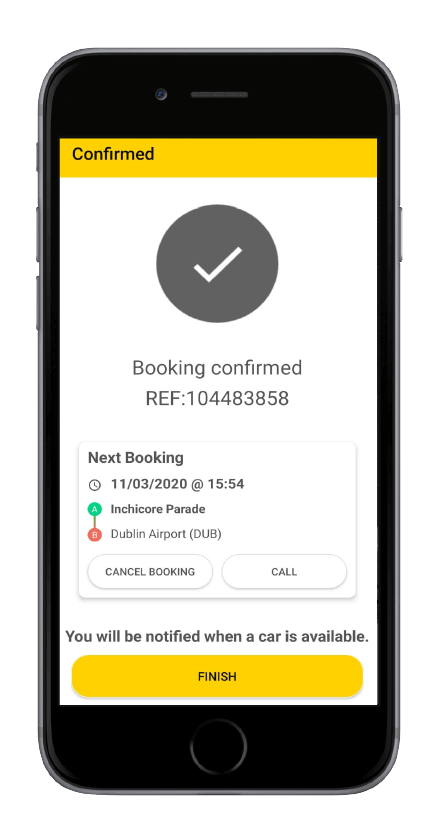 Step 3
confirm booking
Step 3CONFIRM BOOKINGWe've got all the info we need, all you need to do is wait and your driver will be with you as soon as possible.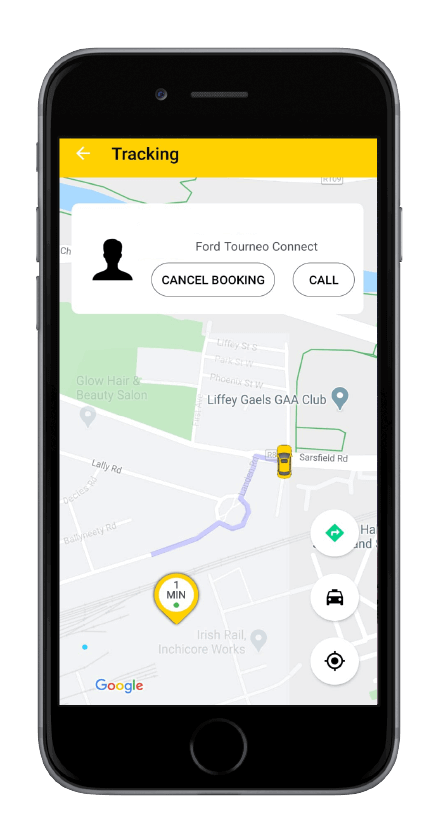 Step 4
Track Your Driver
Step 4TRACK YOUR DRIVERYour driver will be on his/her way in no time, you can track the progress through the app.
Become a Driver
We are now Ireland's second largest fleet and continue to grow each day. We are keen to take on new drivers and there are many great benefits to signing up to TAXY.
Book Online
Our online booking system is available to all clients, providing an efficient system to manage bookings and accounts. There are many advantages to booking online, including tailored accounts packages, automated live flight tracker for our 'meet' and 'greet' airport service, along with 24/7 customer service.
Arrange a Meet and Greet at the Airport
One of our drivers will track your flight and greet you when you land, taking the hassle out of transferring from the airport.

TAXYConnect offers other taxi companies a chance to partner with TAXY, reduce the running costs of their business and the chance to expand their business and grow both the fleet and the customer base.